Lead Generation and Pay Per Click Management
Do You Want More Online Visibility? Do You Want To Attract More Traffic? Do You Want More Leads? Do You Want To Increase Online Sales? Do You Want To Get Vastly Improved ROI?
Get it done by Qualified Professionals – Choose Smart Click!
Pay Per Click (PPC) advertising is targeted online marketing that, if handled correctly, can increase your sales for a small investment. It may seem simple, but PPC advertising requires an incredibly balanced and nuanced strategy; without experience in this area, it's very difficult to get it right. Sometimes it is necessary to spend money to make money and this is certainly the case with Paid Search Marketing. Every time someone clicks on one of your advertisements, it costs you – so you want to make sure that the person clicking through to your site is a potential customer, not just a "tire kicker". We know how to assess your business and ensure you are only spending money on the most effective keywords, increasing your conversion rates exponentially. When your business needs fast results, the Smart Click Paid Search Marketing experts can help you build campaigns that will drive an immediate increase in targeted traffic to your website, and help you turn leads into customers.
AdWords and Quality Score
If you are dealing with Google AdWords, you will be familiar with the term "Quality Score". What a lot of people fail to recognize, is that there is more at play than meets the eye. Most of the time, you can't solve a Quality Score issue with just the keyword level QS available to you in the AdWords interface. There is more to investigate, and can require a bit of digging on your part. We at Smart Click know how to deal with Quality Score misconceptions , we have a checklist of actions we can take to help raise your Quality Score. Watch that video to learn why your keyword Quality Score is key to getting your ads in front of customers. Find out what a Quality Score is, how it's calculated, where it's located, and how to improve it.
What do you get with Smart Click PPC Management?
Once a strategy is in place the next stage is to ensure that the PPC account is created and structured according to well defined best practices. These processes include, but are not exclusive to :
Campaign health-check
Competitive research
Strategy & tactics
Keyword generation
Campaign targeting
Adcopy creation
Creative testing
Adcopy extensions
Bid optimization
Click path analysis
Equity weighting
Architectural structure
Match type / keyword mining
Day parting
Profound reporting
We at Smart Click oversee the entire process for you, replacing guesswork with our proven methodology!
We understand PPC Management is a service, and the bottom line is value and customer care.We take great pride in what we do, and some of the benefits of working with Smart Click can't be bought anywhere else.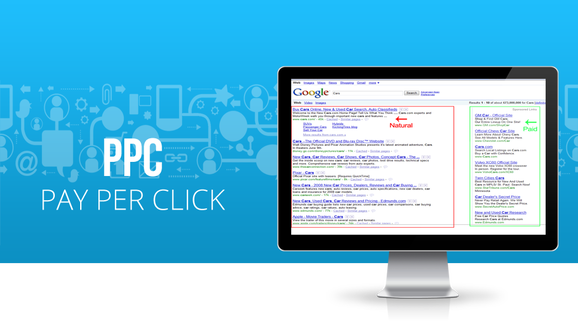 We can take it from here!
If you already have PPC accounts that you'd like our thoughts on, then you can request a PPC audit.